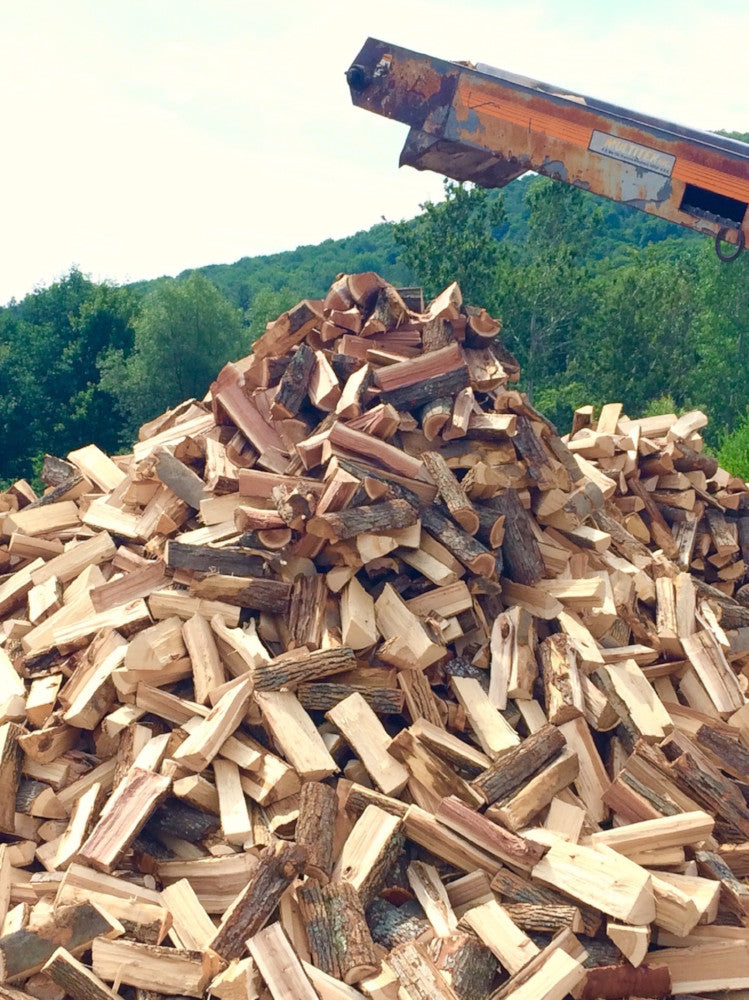 Vermont Woodshed
Green Cord Wood
This price of $375 does not include a 2.9% online processing fee; to avoid fee check and cash payments are accepted at time of delivery. Call (802)899-2321 to order over the phone or email vermontwoodshed@gmail.com.
Standard cut is 16 inch. Non-Standard cuts are available for an additional $25 per cord.
Sold by the cord, our green hardwood is cut, split and tumbled to remove dirt and loose bark. Once we receive your order we will call you to set up a delivery time.
---
Share this Product